Sennheiser ASA 214 Active Antenna Splitter, 2 x 1:4, w/ Power Supply
Discontinued
EAN: 4044155237276
Price: Contattaci per il prezzo/
Call for price!
Contact us:
Active antenna splitter for the loss-free operation of multi-channel G3/G4 wireless systems. Each Sennheiser ASA 214 can allow up to four ew receivers to share one pair of antennas. Cascading two ASA 214 splitters enables the operation of up to 8-channels of wireless through two antennas.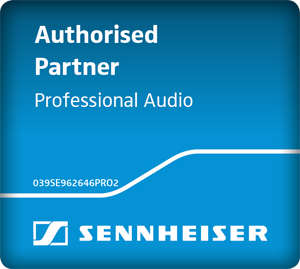 Power is supplied to the connected ew G3 receivers through the BNC antenna cables, eliminating individual power supplies for the receivers. ASA 214 furniture includes a NT 1-1 AC adapter plus 8 BNC-BNC 50cm cables.
For more information, please visit this products
webpage
.