Sennheiser 2000CIN-0: Wireless System 2000 series without lavalier
Price: Contattaci per il prezzo/
Call for price!
Contact us:
FUORI PRODUZIONE
Wireless Microphone System Sennheiser 2000 series, composed by:

- SK 2000
Wireless transmitter, 20 fixed banks, 6 variable (64 frequencies each) 75 MHz wireless range UHF, professional Lemo 3-pin connector, powered by 2 AA batteries 1,5V, contact for recharge.
RF power output: 10/30/50 mW selectable on front panel commands.
It can transmit with 100 mW only in some countries, contact us for info.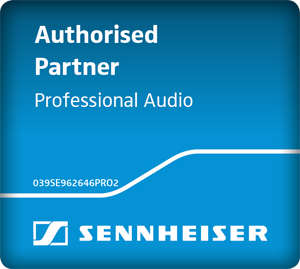 - EK 2000
Wireless receiver, adaptive diversity, 20 fixed and 6 variable banks (64 frequencies each) 75 MHz wireless UHF range, included: CA 2 camera slew; CL 1 and CL 500 line output cable.

No lavalier microphone included.
For more information, please visit this products
webpage
.